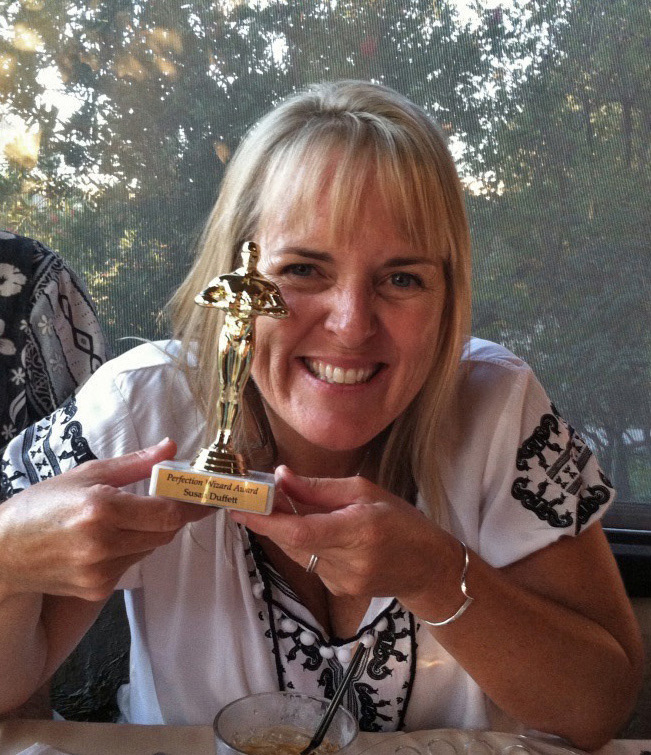 ABOUT
SPLASH
HOUSE
Many many years of swim practice. The rejuvenating, re-awakening feeling while jumping into the pool on a hot day and immersing into the cool water. The sense of inspiration to strive for the very best results and the competitive drive for accomplishing First Place. The shocking awakening when a crazy friend hits you with a palm full of water and says, "gotcha!". This is SPLASH.
SPLASH
is an intense, vivid, effective blast of color.
It is unique and pure.  Eye-catching.  Clean.
It creates movement, stimulation, excitement and interest.
SPLASH lures you, making you yearn for more.
SPLASH is refreshing.  An instant gratification.  It's a real, feel the droplets, cleanse your soul kind of creative.
HOUSE?
  Well, that's where I live, work, and dream up cool stuff.
If your marketing could use a
SPLASH
today, give us a try. 
Guaranteed

. . . you will be

very happy

with the results.
At
SPLASH
HOUSE
, Susan Duffett takes great pride in her many years of outstanding design accomplishments and delivers this knowledge throughout her clients' projects. Her passion and expertise along with utilizing the most current Adobe Creative Cloud software available, enables her to provide intriguing, eye-catching, colorful, well balanced designs with a keen attention to detail. With over 20 years experience in the design industry, her unique designs have received awards for residential developers, commercial developments, and more. She prides herself in delivering on time and falling within budget parameters. Susan is an accomplished designer and has established a reputation for her professionalism and superb communication skills. Her unique designs have enabled her clients to secure new projects and increase customers.
SUBSTANTIAL DESIGN PROJECTS
• 
Padre Dam –
Annual Report 2014, 2015, 2016
• 

Children's Hospital
, Carpenter Design –
Bus Stop, Interior Schematic, Large Format Wall Graphics, Playground Signs
• 

15th & Commercial
, Father Joe's Villages –
Interior Sign Program
• 

McGrath Family YMCA
–
Monuments, Wayfinding, Donor Wall, Regulatory and Informational Signs
• 

Westlake High School Campus, Eanes School District
–
Kiosks, Wayfinding, Regulatory and Informational Signs
• 
Hilton San Diego Bayfront Hotel, Hensel Phelps
–
Monuments, Wayfinding, Architectural Signage
• 
Exelixis, Design Group Architects
–
Interior Sign Program
• 
National City Public Library, Carrier Johnson Architects
–
Sign Program, Donor Wall
• 
National City Chamber of Commerce, City of National City
–
Donor Wall
• 
State Franchise Tax Board Building
–
Sign Program
• 
Boca Raton Luxury Condominiums
, Palm Beach Resort Condos L.L.C. –
Sign Program
• 
Silks Del Mar
, Del Mar Racetrack –
Architectural Signage
• 
Combichem Office Building
–
Sign Program
• 
Pinnacle at Fullerton, BRE Properties
–
Apartment Sign Program
• 
Lomas Verdes Master Plan
, McMillin Companies –
Kiosk Program & Sign Guideline Manual
• 
Master Builders Care Foundation, Non-Profit
–
Logo, Print Collateral
PROFESSIONAL AWARDS AND HONORS
• 
Élan Awards, Finalist, Best Signage – River Colony (Regis)
• 
Élan Awards, Finalist, Best Signage – Canyon Hills (Pardee)
• 
Élan Awards, Finalist, Best Signage – Mandeville at Stevenson Ranch (Richmond American)
• 
Laurel Awards, Finalist, Community of the Year – Promontory Park (DR Horton)
• 
Laurel Awards, Grand Award, Master Planned Community of the Year – Canyon Hills (Pardee)
• 
Laurel Awards, Finalist, Master Planned Community Signage – Vintage Reserve (Brehm)
• 
Laurel Awards, Grand Award – Vintage Reserve (Brehm)
• 
Laurel Awards, Winner, Best Residential Signage – La Posada (Trimark)
• 
MAME Awards Winner, Community of the Year – Veranda (Greenbriar)
• 
The Nationals, NAHB Silver Award, Best Signage – Canyon Hills (Pardee)
• 
The Nationals, NAHB Silver Award, Master Planned Community of the Year – Canyon Hills (Pardee)
• 
The Nationals, NAHB Gold Award, Master Planned Community of the Year – Vintage Reserve (Brehm)
• 
SAM Awards, Finalist, Best Community – Ravel, (Brookfield)
• 
SAM Awards, Finalist, Best Master Planned Community – Vista Pacifica (McMillin)
• 
SAM Awards, Winner, Best Community – Miro (Brookfield)
• 
SAM Awards, Winner, Best Master Planned Community – Vintage Reserve (Brehm)
• 
"Signs of the Times," Sign Design Competition, 3rd Place, Flat Signs–Freestanding – Poinsettia Cove (Fieldstone)